Back
Nickelodeon Toon Twister 3-D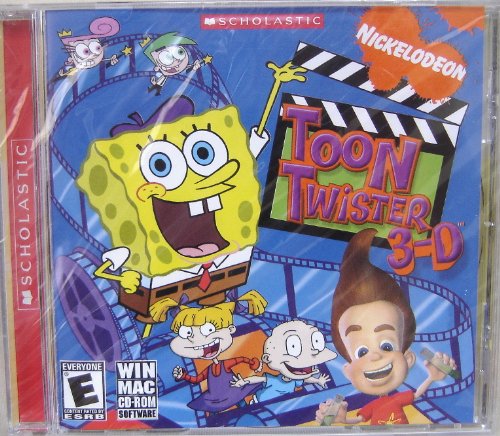 Release Date:
2015-10-13
Platforms:
PC
Publisher:
Scholastic
Developer:
Wayfoward Technologies
Players:
1
Plot:
Nickelodeon Toon Twister 3-D is a video game released in 2003 for Microsoft Windows PC with which the player can create their own 3D cartoons using several characters and scenes from Rugrats, SpongeBob SquarePants, The Fairly OddParents, The Adventures of Jimmy Neutron: Boy Genius and My Life as a Teenage Robot.
The game features unique sound clips, animations, and scenes which the player may use to construct simple videos. Movies can be created using an in-game timeline and editing tools. To make characters talk though, it would be from pre-rendered sentences, or from a USB Microphone.