The Appetizer
Member Since 16 Aug 2015
Offline
Last Active 33 minutes ago
About Me


Current profile music- "Elementary My Dear" by Bob Dorough (RIP).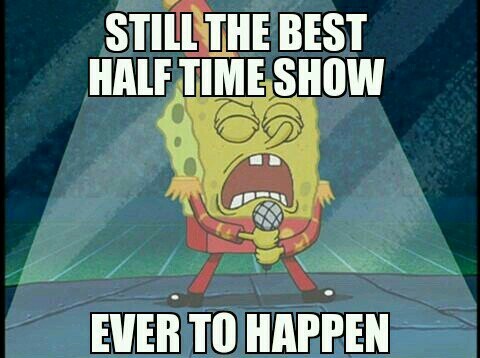 Oh, hello profile viewer. Long time no see? Oh- I guess you want me to give you a description of me? Fine...

*deep breath* Hey! Hola! Bonjour! Etcetera, etcetera! The name's the Appetizer. Been a huge fan of the little square dude for as long as I can remember. Just got my feet back in Bikini Bottom thanks to one of my school buddies showing me a video of Patrick smashing a computer from "Wet Painters", which was what he thought of PARCC testing. SB's now become an obsession of mine, and I've been rewatching every episode I can find on Nick and Nicktoons, finally watching "Ugh", "The Sponge Who Could Fly", and "Party Pooper Pants" in the process. I love the new episodes, especially "Pull Up a Barrel", "Life Insurance", and "No Pictures Please". One day I discovered this wonderful site in a magazine, and just recently found that old magazine from around 2009. I stalked for quite a while, until I decided to get an account. And here I am! Made tons of good friends (Rugratskid, Prez, Cha, etc.) and hope to stay long. And did I mention that I'm obsessed with Wendy the Good Little Witch? (If you don't know who she is, Google her. It's worth it.)

ART GALLERY:



Thanks Cha for this art right here. (The second one. The first I found on DeviantArt.)



Thank you, TheLocalAquatic/SpongeFan257 for this wendy-ful drawing!
SIGGYS:


By Mr. Nicktoons. Thanks dude.



This bae by the one and only Big Meaty Claws. Thanks, man!



Made by Unicorn Wizard. Thanks, b0ss.


By the great BooBooKeys. Thank you, senor.



By SI-LLY. Thank you!




This sig by CakeCup! Thank you!



Thanks Cream for this new siggy!



Title card siggy by MrCringeFest. Thanks!



Another great sig by Cake.



This great one by SpongeFan257/TheLocalAquatic. Thanks!



By Karate Sponge. Danke.



Available at your local comics shop- not really.
Thanks Internet for this one.
---
Community Stats
Group

Members

Active Posts

4,107

Profile Views

6,876

Member Title

Oh, Pooh, you messed up my moose.

Age

16 years old

Birthday

January 19, 2002

Gender

Male

Location

Itchy and Scratchy Land
Previous Fields
Favorite Character

Patrick

Favorite Episode

That depends.

Favorite Quote

Too many.

How did you find this board?

ssj rules
Viewing Profile: The Appetizer