Abney=last name
Staff member

10,953 posts

$1,959 doubloons
For anyone who didn't see, GameStop added a listing for "Nickelodeon Kart Racers" about a month ago for Switch, Xbox One, and PlayStation 4
https://www.gamestop.com/nintendo-switch/games/nickelodeon-kart-racers/163553
SBM Nickelodeon Kart Racers page:
https://www.sbmania.net/videogames.php?id=53
Release Date:
October 23, 2018
Update 7/25/2018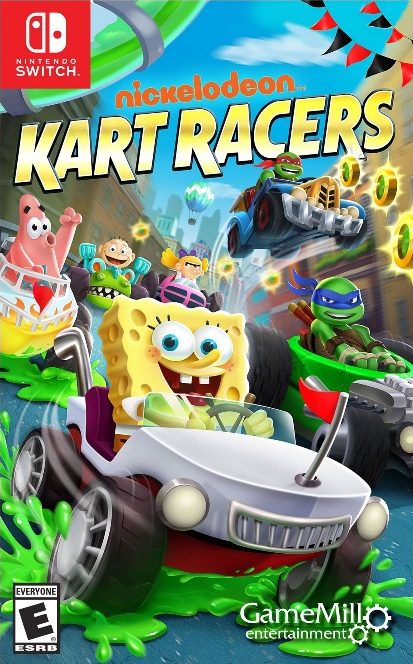 Higher Quality
Xbox
PS4
Quote from GameMill Entertainment PR
A new multi-player console racing game, Nickelodeon Kart Racers! Select a racer from one of your favorite Nickelodeon series, including SpongeBob, Patrick, and Sandy from SpongeBob SquarePants, Leonardo, Raphael, Michelangelo, and Donatello from Teenage Mutant Ninja Turtles, Arnold and Helga from Hey Arnold!, and Angelica, Tommy, and Reptar from Rugrats. Race your friends in up to four-player local multiplayer or check out the Battle Arena for a variety of challenges.

-Choose a racer from 12 of the most iconic Nickelodeon series: SpongeBob SquarePants, Teenage Mutant Ninja Turtles, Hey Arnold!, Rugrats, and more!
-Race on 24 different Slimed-filled tracks including Bikini Bottom, NYC sewers, Tommy Pickle's house, Arnold's school, and more!
-Awesome co-op and local multiplayer for non-stop action the entire family will love!
-Customizable karts with multiple power-ups and special attacks!
-Team-based co-op multiplayer, players can perform devastating fused attack for tons of fun!
-Slime overload will have you turning you karts into jet-ski racers!
"We are thrilled to be partnering with Nickelodeon to bring all of these amazing characters into one fun, competitive video game for fans of all ages to enjoy, Nickelodeon has created characters and stories that are loved around the world and we specialize in transforming treasured characters and stories into playable entertainment for the die-hard fans and casual gamers alike."
–Mark Meadows, Partner of GameMill Entertainment.
Screenshots: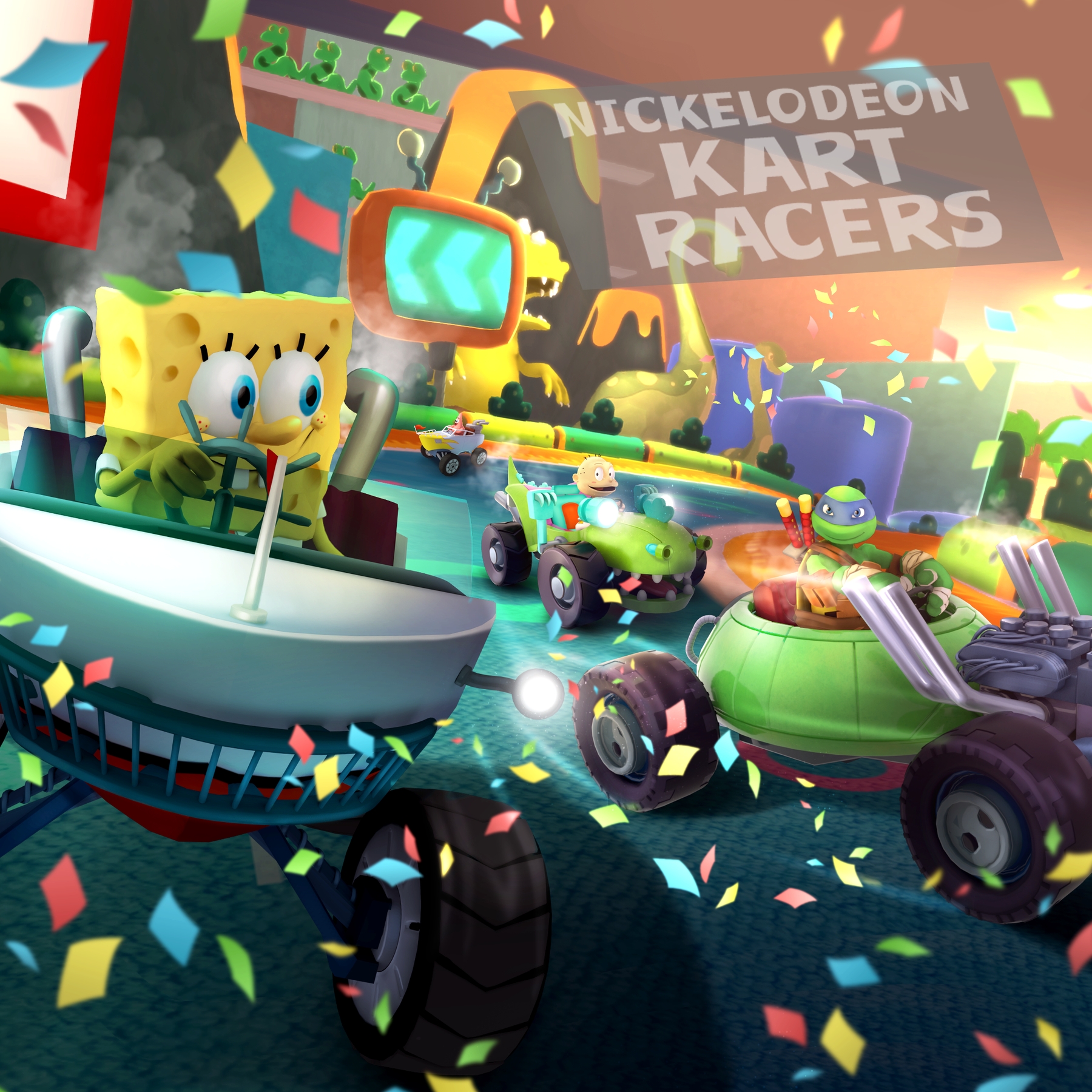 Confirmed characters:
SpongeBob, Patrick, Sandy (SpongeBob SquarePants)
Reptar, Tommy Pickles, Angelica (Rugrats)
Michaelangelo, Leonardo, Raphael, Donatello (Teenage Mutant Ninja Turtles)
Arnold, Helga (Hey Arnold!)
Trailer
https://www.youtube.com/watch?v=AXG6dAb0cr8