Crazy Artist
1,235 posts

$641 doubloons
It's just a little rant, thats why its on dump
I'm having so much trouble to find some SpongeBob dvds in my country(I'm from brazil) I didn't buy in the time they came out, there are some that are almost impossible to find nowdays.
aw man I wanted to complete my dvd spongebob collection one day.
I'm having a hard time finding those:
- Bob Esponja a Bolha de Grude (SpongeBob It Came from Goo Lagoon)
- Bob Esponja Fantasmas Piratas (SpongeBob pirate ghosts?!)
- Bob Esponja Que Bob Que Calça (SpongeBob who bob what pants)
And some others... aw man :/
Here are some I have(I bought more sb dvds since I took this phone)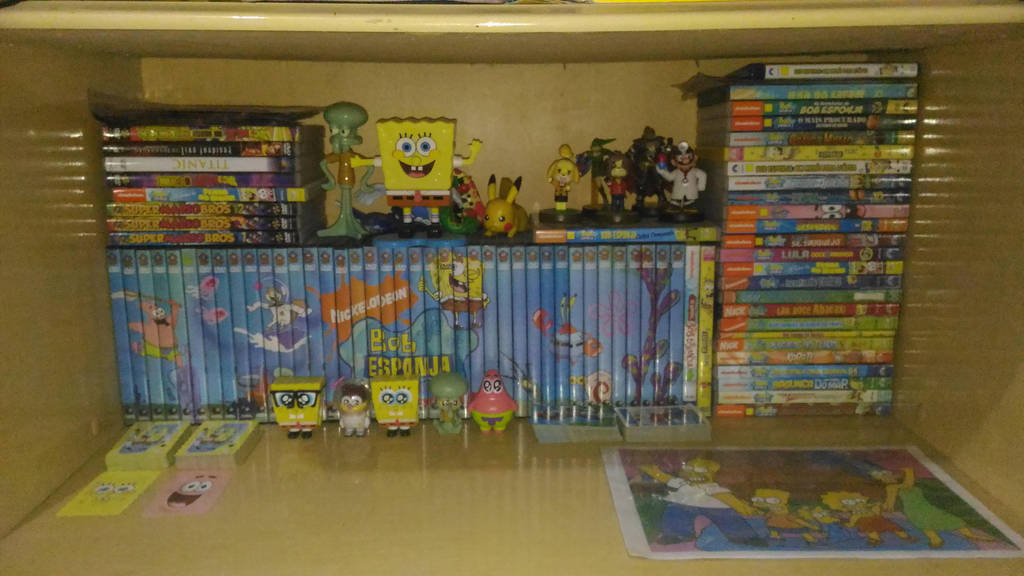 I could easily get the english version of those dvds, but, that wouldn't be the same. I understand english and all, but I've been collecting Brazillian dvds since I was a little kid. And tbh they end up being more rare than the english ones. Like that big collection that makes the picture, it's licensed and original, but only whithin brazil and some other latin america countries.(as far I know)...