Joined

Nov 22, 2020
Messages

6
Some season 1 art style analysis
Some episodes that are very early in production code order have a style I call "Protobob" - Spongebob's eyes have thick lines, and the rest of his body apart from his face has thin lines: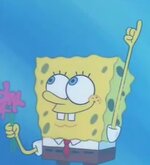 This evolves into "Loosebob". By then all the lines have become uniform in thickness, apart from occasional inconsistencies.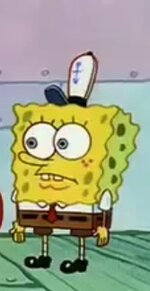 And of course we have Uglybob which was mentioned earlier in this thread.
Later episodes introduce "Premiumbob", which looks much nicer, where the line thickness is more varied.
The Flying Dutchman's design has the most extreme difference between Loosebob and Premiumbob:
The episodes at the very end of season 1 employ an even more on model artstyle:
As noted on the first page, this is basically Markerbob, but animated with cels. (Celbob?)